August 2023
Interior makeover: how to apply furniture film in 5 steps
In our previous story, we highlighted new interior design trends for 2021. From a Scandinavian interior with light wood to a kitchen in elegant black with self-adhesive furniture film, it is all possible. Are you enthusiastic about these trends but don't know exactly how to start? In this article, we will explain how to apply furniture film properly in five simple steps to give interiors a new look.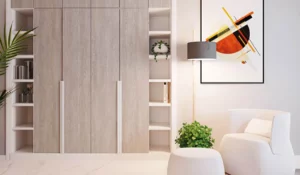 Before applying the film
Please note: The ideal processing temperature for furniture films is between 15 and 25 degrees Celsius. Before restyling your furniture, it is wise to check whether the surface is suitable for applying self-adhesive furniture film. Substrates such as plywood, MDF (preferably pre-treated), solid wood, plastic, metal, and lacquered surfaces are best suited. Do you have doubts about the surface? Then try a small sample first.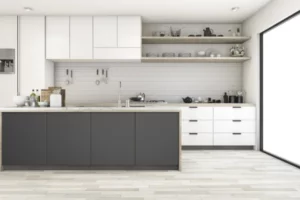 Step 1: Cleaning the substrate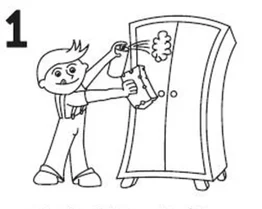 After you've made sure the substrate is suitable for the application, clean it with a silicone-free cleaning agent. An optimal application result can be achieved on a smooth, dry, grease- and dust-free surface. Dry the surface with a lint-free cloth, so all dust and grease are removed.
Step 2: Let's get started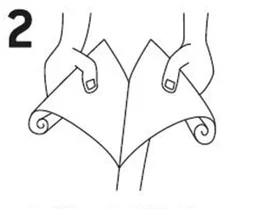 First, determine how much furniture film you need for your project. To do this, place the film on the furniture surface and cut it to size. Make sure the film overlaps by 3 cm on each side. If the surface area is relatively small, you can remove the film's liner completely and stick it on all at once. Rub the film from the center to the edges to remove any trapped air. For larger surfaces, it is advisable to first remove 10 centimeters of the release liner and then apply the first part to the surface, making sure you apply the film correctly aligned.
Step 3: Finishing touches
Is the film in place? Then slowly remove the rest of the release liner and rub the film firmly onto the surface by using a soft plastic squeegee.
Step 4: Remove trapped air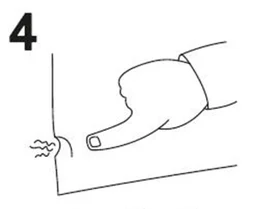 Thanks to the revolutionary air channel technology, easySTYLE is very easy to apply without air bubbles. Any air can easily be rubbed away from the center to the edges with a squeegee.
Step 5: Cut off excess material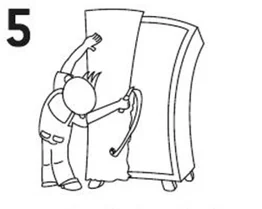 Are you happy with the result? Then the final step is to cut off the overlapping edges with a sharp knife.
Have you made a mistake?
No worries – easySTYLE is repositionable and can be applied and removed several times without tearing or forming wrinkles. So there is no need to panic if you have the film incorrectly! Just start over again!
Time for yet another look?
Did you change the look of your furniture a while ago, but are you already looking forward to changing it again? Simply replace the decor. easySTYLE can be removed without leaving any residue and effortlessly gives your furniture a new look as often as you like. Of course, you can also give your furniture its original look by just removing the film.
Order free samples of Neschen easySTYLE products!
Order sample now!