October 2020
Neschen Coating introduces one-step solution to transform furniture
Keeping up with interior design trends and shorter advertising cycles: Neschen's easySTYLE is a new way to transform interiors in one simple step. The self-adhesive furniture film comes in a large array of colors and designs.
easySTYLE is a paper-based self-adhesive film with a variety of decorative styles. The film creates high-quality results with minimal effort and has been developed for fast and easy applications on furniture. easySTYLE is an ideal solution for keeping up with shorter advertising cycles, changing interior trends and seasonal promotions. From woodgrain to concrete or marble – the innovative product transforms furniture into a whole new look.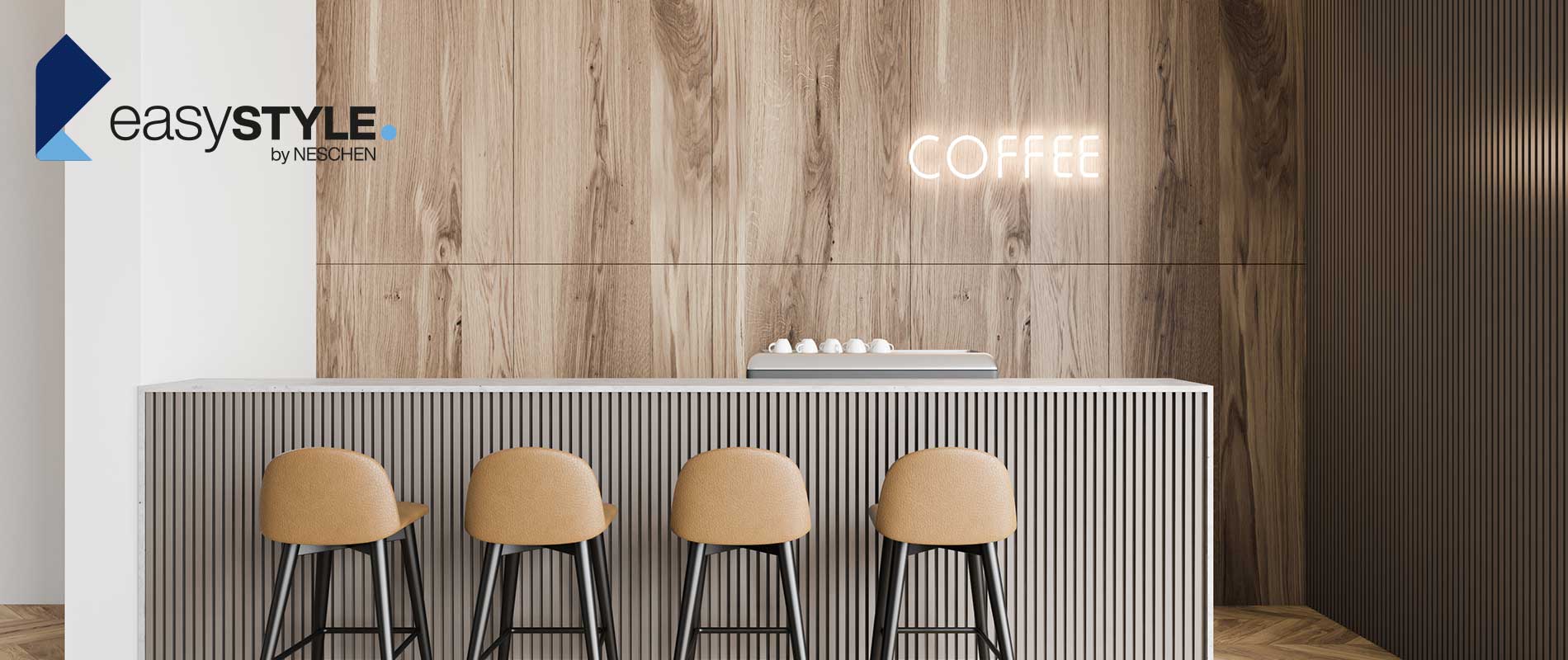 It is suited for applications on nearly all flat and smooth surfaces like Plywood and MDF boards, solid wood, plastics, metal and lacquered surfaces.easySTYLE's textured surfaces stand out with their perfect imitation of the materials they are inspired by. After applications, the self-adhesive film is easy to remove without residue. Besides its selection of 15 designs easySTYLE also proves to be a great choice in terms of durability. The product is not only scratch-resistant but has a certified chemical resistance (DIN68861). In line with Neschen's continuous effort to expand the portfolio of sustainable products, easySTYLE is PVC-free and paper-based.
easySTYLE is available in two roll sizes: 10 m x 124 cm (ideal as sample size) and 25 m x 124 cm.