August 2023
Applying window graphics in low temperatures
For most retailers and brands, self-adhesive outdoor advertising constitutes a large part of their marketing campaign. It is a quick and easy way to get a message across. Although the pre-Christmas time is a good time for advertising, there is also an inevitable factor to consider: the weather.
Often, people forget that when you are applying stickers to the outside of shop windows, a suitable temperature is essential for good adhesion. Temperatures that are too low can impair the adhesive's strength. This applies to both the outside temperature and the temperature of the substrate. In many places, freezing temperatures are a common occurrence during the winter months. This can cause problems for applications that are done on the outside of the shop window.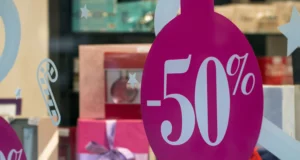 For outside applications, keep the following things in mind
A dry application at a minimum of +5 °C (+41 °F) is essential (+10 °C/+50 °F would be better)
In extremely cold weather, it is best to apply the stickers in the afternoon, as it is usually warmer
Make sure the surface is properly cleaned and free of grease and dust
Ensure the substrate is completely dry and free of condensation; otherwise, the moisture may freeze.
The minimum temperature should not fall below +5 °C (+41 °F) for the following 12-24 hours after application (also avoid letting your decals come into contact with rain during this period – for about 12-24 hours after application).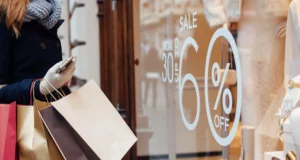 For perfect results, we recommend applications from the inside – here is why
For a perfect application, it is best to apply your print media from the inside of the shop window. Not only does this protect the ads from vandalism, but it also eliminates weather exposure. Another advantage is that the inner side of the window panes will hardly reach freezing temperatures if the interior is kept at a normal room temperature. This makes your applications a lot less complicated. For interior applications, mirror-inverted printing is the way to go if you want your ads to be visible from the outside (product tips: solvoprint® easy dot® clear and transparent or window-grip® ultra clear).
Do you have an questions regarding the application of your ads?
We are happy to help!