Neschen Coating is one of the world's leading manufacturers of modern self-adhesive products and high-quality coated media. In order to meet the highest quality requirements, Neschen uses all measuring and testing methods commonly used in the coating industry. Customized test methods are taken into account for customer-specific products and, if necessary, co-developed with product development.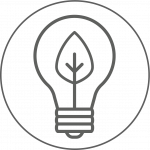 Energy Management System ISO 50001
For the continuous optimization of energy use in the company, an ISO 50001 certification was successfully carried out for the first time in 2020. This means that from now on, improvement potentials are systematically sought and implemented. This also results in measurable CO2 reduction for the environment.
In addition, we use a high proportion of electricity that comes from renewable sources, thus saving 1345 tons of CO2 per year compared to the use of conventional electricity.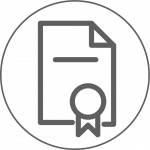 REACH Conformity
The REACH Regulation addresses the production and use of chemical substances and their potential impact on both human health and the environment. Neschen Coating attaches great importance to the REACH conformity of our products. When selecting our raw materials, we make sure that only chemicals that are not hazardous or fall under registration laws are used.
The safety and environmental standards of our suppliers must meet or exceed current regulations. For many years, Neschen has only been using APEO-free adhesives with safe emulsifiers. The REACH conformity of our products is monitored by the European Chemicals Agency (ECHA).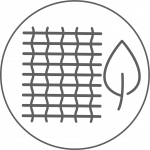 OEKO-TEX® Standard 100
Neschen Coating GmbH is certified to equip material with self-adhesive properties in accordance with OEKO-TEX® Standard 100.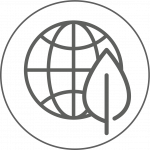 Paper covers (FSC, PEFC, SFI)

The majority of all self-adhesive products require a cover that remains on the product until it is actually used. Did you know that our products have a paper cover in more than 90% of cases? This paper is only sourced from suppliers that have traceable FSC, PEFC or SFI certification.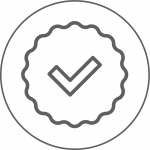 ISO 9001:2015
In accordance with ISO 9001:2015, Neschen Coating GmbH maintains a certified quality management system at its Bückeburg site. This system ensures that workflows are continuously monitored and improved. External audits are carried out at annual intervals to document the respective status and uncover potential for improvement.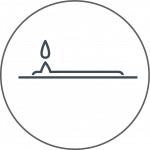 APEO-free Adhesive Formulations
Our adhesive formulations are all APEO-free, a surfactant that is toxic to all organisms living in groundwater. Furthermore, NESCHEN uses water-based and therefore solvent-free adhesives.