August 2023
Creating the perfect eco-friendly window graphics for inside application with the PP matt backing
Large windows are an ideal advertising medium. By applying window graphics, you quickly attract the attention of the public. In addition to advertising, the main reasons for applying film to windows are to prevent people from looking in, decorating, or providing information. The biggest problem? The white color in logos and designs. What if your logo or design contains white? Can you print window graphics with white ink? In this blog, we'll take a closer look at this.
My design contains white: what should I do?
Applying a window film to the inside of the window to see the message from the outside can be done by printing in mirror image on a transparent window film. A common problem here is that many printers do not have the ability to print with white ink. This is a problem if your design contains white. In addition, stickers are often easier to read with a white background.
But how do you solve this? Applying the graphic on a white film to the outside of the window is not an option. Vandalism against stickers costs organizations a lot of money every year. In addition, the film is more easily damaged by moisture and other weather conditions. The solution? Transparent film! You print your design in mirror image on a transparent film and laminate it with a white film on the printing side. This still creates a white background and solves the problem with the white color in your design.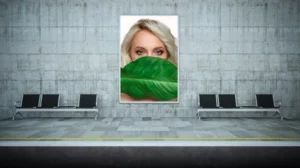 Combinations to take into account
If you are going to use this handy solution with a transparent and white film, you must take into account the combination of materials that you use. It is important that you choose an equivalent material with the same properties (for example: shrinkage of the film). So select PVC on PVC, PET on PET, PP on PP, and so on.
In general, an inexpensive PVC sticker material is often chosen. But what if you decide a PVC-free, environmentally friendly material? Then, the film you use to create your white backing must also be PVC-free. To offer an environmentally friendly white film for PVC-free sticker materials, Neschen is launching: PP matt backing. Using this film with UVprint easy dot® PP transparent, a PVC-free solution is offered for white window stickers for an inside application.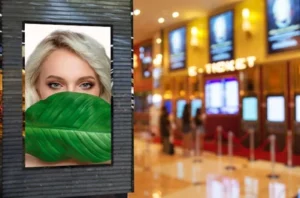 Film properties of the PP matt backing
Neschen's transparent films have several properties that should also be considered when choosing a backing film, namely PP matt backing:
75 µm, warm white, matte, non-printable backing film
For laminating the backside of mirror-image printed transparent media
Perfectly suited for our UVprint PP easy dot® transparent (green PP-compound)
Typical use behind glass
For indoor use: (store) windows and light boxes
PVC free
No shrinkage due to high dimensional stability
Water-based adhesive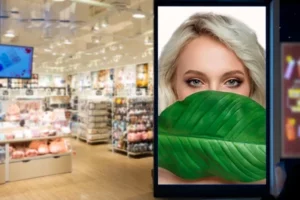 All the advantages of transparent window graphics
The biggest advantage of the PP matt backing is, of course, the possibility of creating films on which you can see the white color. It is a perfect alternative to full-surface white printing (UV and Latex). Another advantage is that it reduces production time and costs by up to 50%. Furthermore, as mentioned earlier, it also offers the possibility of an environmentally friendly option thanks to its PVC-free composition with less waste and ink. And because of this solution, you no longer have to apply the film to the outside of windows, preventing a lot of damage from vandalism or weather conditions.
Order free samples of PP matt backing now!
Order sample now!