December 2019
Neschen joins Fine Art Trade Guild
Neschen Coating has joined the Fine Art Trade Guild, an organisation representing the fine art and framing industry. The Guild sets standards and guidelines for prints and picture framing. Based in London, the Guild also acts as a regulatory body and has established ethics and operative standards for its members.
Neschen has continuously expanded its product range for this market and research and development still continues
Providing professional mounting and framing solutions for photos, fine art prints, Baryta papers, passe-partouts and more has made Neschen's portfolio a high-quality solution for a variety of customer demands. For decades, the comprehensive range of adhesives and tapes has been used by international fine art producers, picture framers, museums and photographers alike. The waterbased adhesive formulations are environmentally friendly, something the company puts great emphasis on.
With the large range of filmoplast® tapes, Neschen has made a name for itself as a market innovator. One example of the filmoplast® range is filmoplast® P, a transparent self-adhesive tape for fixing thin papers and an ideal solution for picture framers. The tape guarantees that the suspension remains hidden, even when working with very thin papers. Some filmoplast® tapes are excellent for dust-free sealing. The adhesives are solvent-, acid- and phthalate-free, as well as ageing-resistant and non-yellowing. Neschen's gudy® Roller.dot, a dispenser with removable self-adhesive dots, offers a transparent transfer adhesive and is perfectly suited for bonding of photos and fine art prints. The dot-shaped adhesive, developed by Neschen, allows for a very easy and bubble-free application. The filmoplast® P, filmoplast® P 90, filmoplast® P 90 plus and gudy® Roller.dot passed the PAT-Test and are thus ideal for fine art producers and picture framers.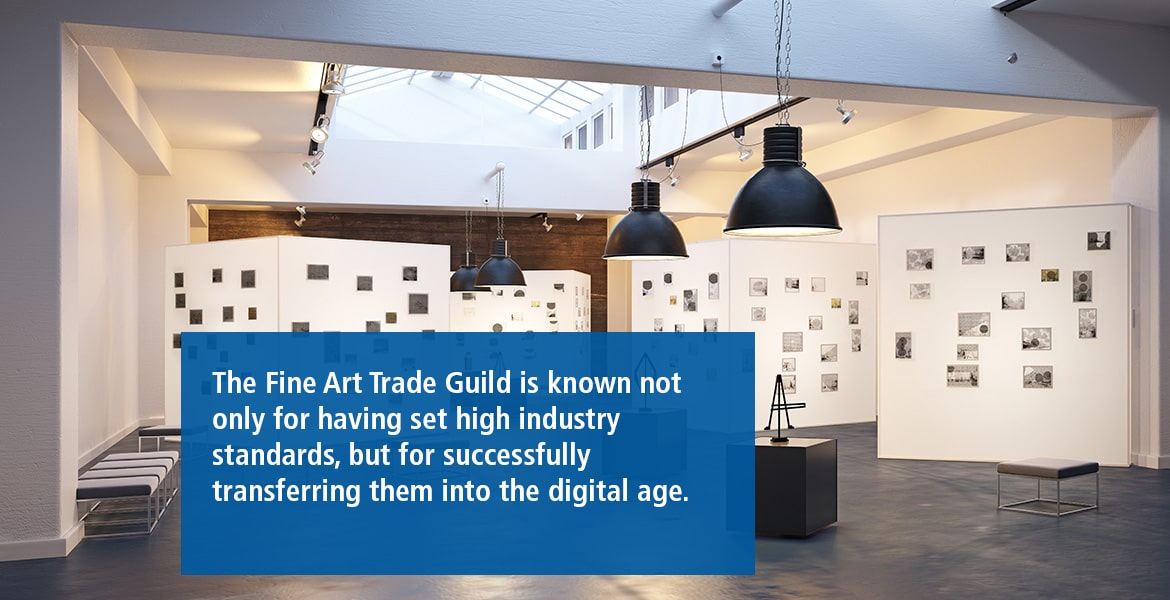 Joining the Fine Art Trade Guild – a logical choice for Neschen Coating
The Fine Art Trade Guild is known not only for having set high industry standards, but for successfully transferring them into the digital age. Therefore, joining the Guild was just a logical step for for Neschen. "Neschen Coating GmbH is delighted to be joining the Fine Art Trade Guild. As a manufacturer with market-leading adhesives and tapes for picture framing and fine art reproduction, Neschen is proud to be a new member of the guild. We plan to learn from the Guild Members and develop our portfolio to meet the ever changing market needs", said Erik Geutjes, Marketing Director of Neschen Coating GmbH.