December 2019
With new hybrid adhesive film even demanding substrates can be equipped with self-adhesive properties
• 70 μm PVC hybrid mounting film
• Combines the advantages of Neschen's easy dot® technology with the high adhesive strength of gudy® 803 power-tack
• Ideal for challenging materials such as textiles, tarpaulins or imitation leather and other textured or heavy substrates
• All-round solution for store fitters, booths builders, industrial applications, the photo sector and many more
Neschen's gudy® 806 hybrid is the first of its kind: The hybrid mounting film was created to equip challenging substrates with self-adhesive properties, guaranteeing a long-term and reliable bond. The PVC film is equipped with a permanent, high-tack adhesive on one side and a non-permanent adhesive on the other. It combines the advantages of the easy dot® technology with the high adhesive strength of gudy® 803 power-tack – both well-known solutions developed by Neschen. The film is an innovative solution for challenging substrates, such as textiles, that were previously not suited for self-adhesive applications.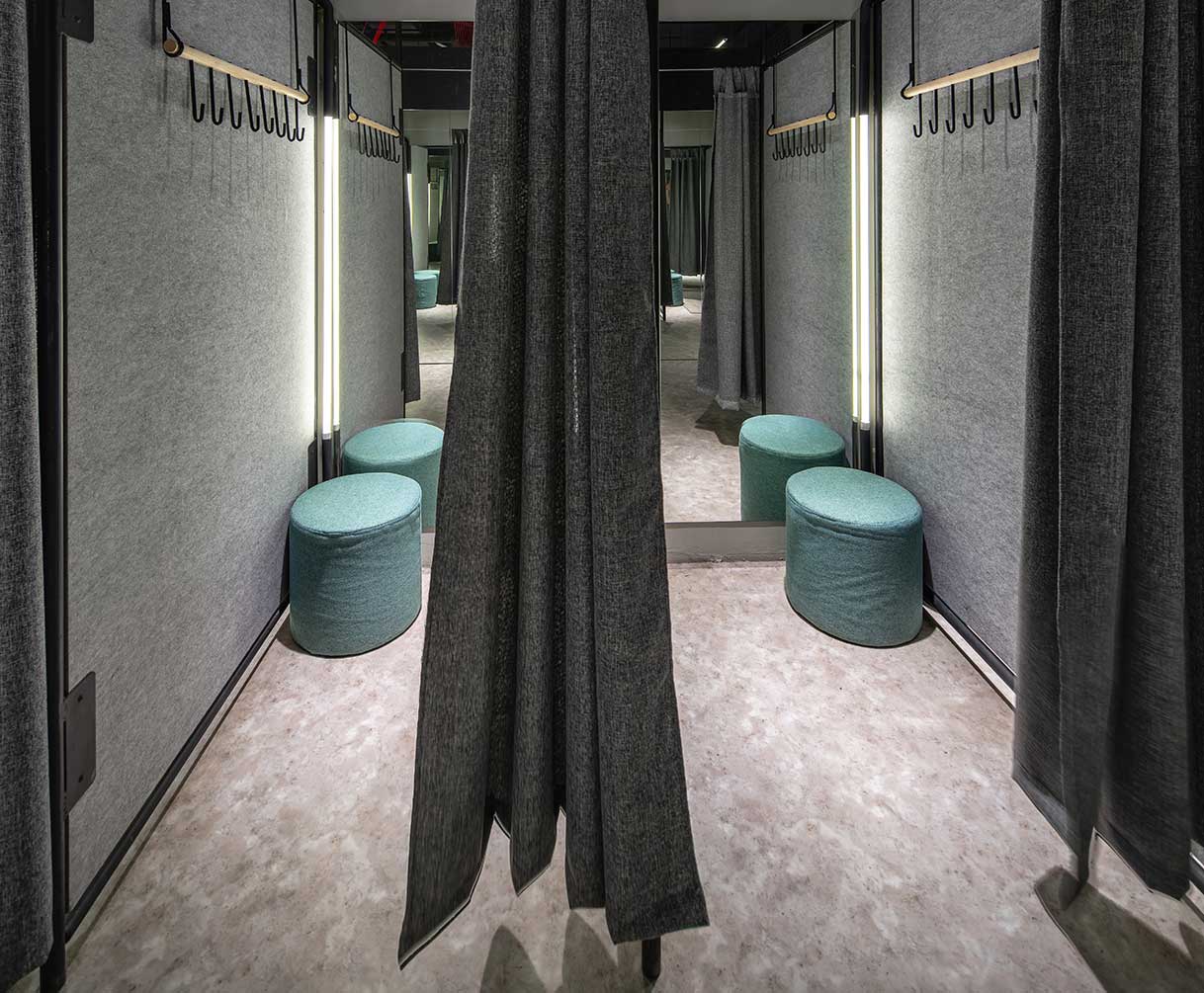 Ideal for store design, exhibitions booths, industrial applications, the photo sector and many more.
Thanks to its extremely high adhesive strength, gudy® 806 hybrid is suitable for demanding applications, offering easy processing and residue-free removal. From wallpapers, fabrics and imitation leather to PE photo papers and board- or banner materials – this mounting film is ideal for equipping countless surfaces with self-adhesive properties. The versatile new development by Neschen proves to be an all-round solution for exhibition booths, shopfitting, industrial applications, photo applications and many more.
gudy® 806 hybrid is available in a size of 50 m x 130 cm.
Order a free sample