July 2022
Neschen at the 87th IFLA World Library and Information Congress in Dublin, Ireland
IFLA will be holding its 87th IFLA World Library and Information Congress (WLIC) in Dublin, Ireland from 26 to 29 July 2022 in the Convention Centre Dublin.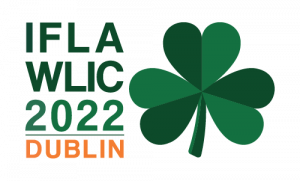 At the trade exhibition, which takes place beside the congress, Neschen represents its solutions for book care and repair by their specialists from the business unit Documents. Neschen shows self-adhesive repair tapes and films for the protection, professional repair and care of books. These products, as well as the tools and equipment required for their application, are frequently used in archives, libraries and museums.
After three years without the chance to meet in person, WLIC is back to be in Dublin, Ireland in 2022. It will be an opportunity to share, learn and innovate, but also to reunite with friends and colleagues after a long break. The Neschen team strongly supports this year's mission of the event "Inspire, Engage, Enable, Connect" and says "Welcome to Dublin!" to all their partners.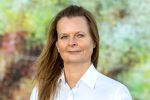 "This is the first time WLIC has been held in Ireland. There is great enthusiasm locally and among our team, and it promises to be a week-long celebration for libraries, librarians and all branch specialists" – says Anja Spitzer, Product Manager Documents by Neschen.
IFLA WLIC 2022 is an ideal venue for exhibitors to showcase themselves and gain access to delegates who can influence the selection of products and services within their organisations. The Congress also provides an opportunity for industry professionals to demonstrate their support and commitment to the field of libraries and library services internationally.
"Now is the time to mark on your calendar and make plans to meet old partners and find new ones by IFLA WLIC 2022 in Dublin" – says Gunther Wienzek, Head of Business Unit Documents by Neschen.
You can find Neschen at booth C102 in the Convention Centre Dublin in the exhibition hall from 26 to 28 of July 2022.
About the event:
87th IFLA World Library and Information Congress in Dublin, Ireland, 26 – 29 July 2022
Exhibition Dates 26 – 28 July 2022