March 2021
Neschen Coating GmbH expands management
Neschen Coating GmbH expands management: Andreas Mertens will be working alongside Managing Director Kai Tittgemeyer to drive the company's further growth under Blue Cap AG as the owner from March 01, 2021. In his role, the 54-year-old will be responsible for sales and marketing for the entire Neschen Group.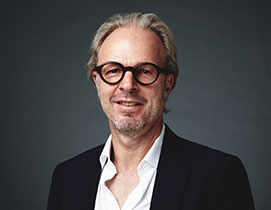 After completing his apprenticeship as a banker, Mertens studied management at St. Andrews University in Scotland. He then worked as a manager and entrepreneur with his own company holdings in various specialist and management positions with primarily medium-sized companies. For the past 12 months, he has been employed as an investment manager at the group's parent company Blue Cap AG, during which time he has worked very closely with Neschen. Mertens has over 20 years of management experience with a strong focus on international trade, manufacturing and services. Mertens' key tasks will include the further development of sales and marketing structures to further accelerate the growth momentum that has been in place since 2019. In addition to optimizing the Filmolux Group, this includes establishing Neschen Coating GmbH even more strongly internationally and intensifying activities in the highly profitable Industrial Applications business unit.
A key focus will be on the digitalization of sales processes. Kai Tittgemeyer, the current sole Managing Director and future Spokesman of the Management Board, is delighted with the addition: "In Andreas Mertens, we have succeeded in gaining an excellent manager. He brings the necessary expertise to give new impulses to our sales and marketing activities. We are thus ideally equipped for the further strategic development of the Neschen Group into a leading global supplier of modern self-adhesive products and high-quality coated media."Since becoming part of Blue Cap AG in 2016, Neschen Coating GmbH has already been able to develop strongly and has continuously expanded its sales and marketing activities in recent years. With the merger of all Neschen trading subsidiaries into the Filmolux Group in 2017, which has sales companies in seven European countries as well as the USA and Japan, Neschen has its own independent sales channel. Filmolux distributes selected trade goods in addition to the Neschen product portfolio. The Neschen Group currently employs nearly 300 people and generated sales of € 62 million in 2019. In 2020, the Neschen Group made a significant contribution to Blue Cap AG's consolidated sales and consolidated earnings being higher than the forecasts for the first half of 2020 and the third quarter of 2020.
About Blue Cap AG
Blue Cap AG is a capital market-listed investment company founded in 2006 and headquartered in Munich. The company invests in medium-sized technology-driven niche companies with revenues between 30 and 80 million euros. Blue Cap holds mostly majority stakes in eight manufacturing companies in the adhesive, coating, plastics, metal and production technology field. The companies of the Blue Cap Group develop independently and each pursue their own growth strategies. The group currently employs more than 1,000 people in Germany and other European countries.