August 2023
Neschen Coating launches two new PVC-free films to complement its range of printable media for roll-up display systems
solvoprint® PP nolite 210 whiteback
solvoprint® PET nolite 175 premium
Roll-ups and L-banners are important parts of the advertising technology market because they can be moved around easily and quickly. They have a permanent place in the portfolio of all suppliers, regardless of whether they are ordered locally from the advertising technician or online. In addition to a wide range of systems, the most significant factor is the print medium. For example, textiles can be used but mostly they don´t offer any light blocking effect. Thin PVC tarps are another, cheap choice. But high-quality and sustainable solutions, however, are PVC-free, opaque and made of more environmentally friendly polypropylene (PP) or polyester (PET). These are better solutions for perfect and long-lasting printing. Here, Neschen is now completing its portfolio with two new print media available from now: solvoprint® nolite 210 whiteback and solvoprint® nolite 175 premium.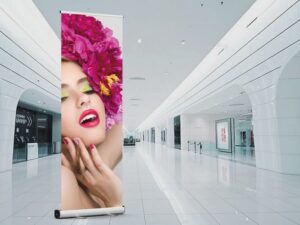 solvoprint® PP nolite 210 whiteback
The solvoprint® PP nolite 210 whiteback is a 210 µm thick polypropylene film that is also white on the reverse side. The roll-up's white back does not cause discomfort when viewed from behind. To enhance this effect, the backside can be printed, thereby opening up entirely new usage and design possibilities for the roll-up. The PVC-free and scratch-resistant film is optimized for printing with latex, UV-curable, UV-LED and (eco) solvent inks. The solvoprint® PP nolite 210 whiteback is available in a 106.7 cm width and 30 m roll length.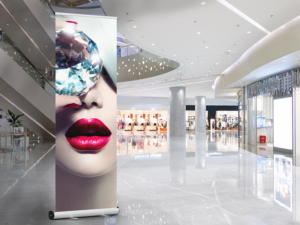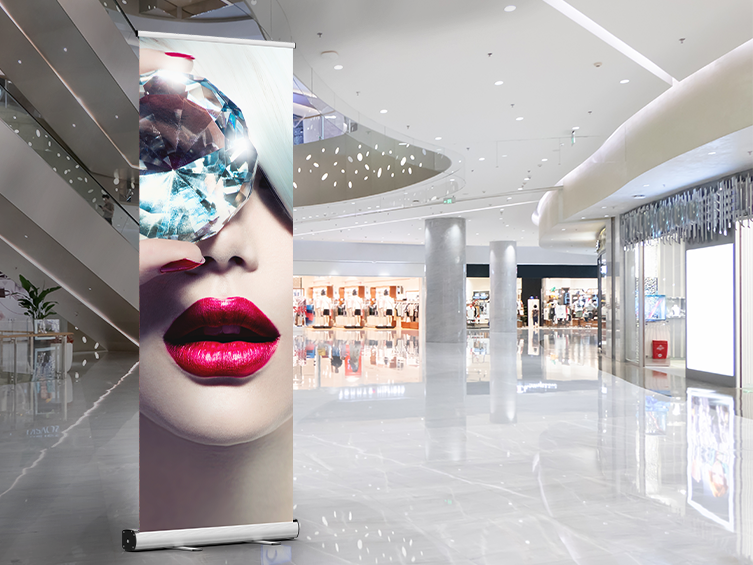 solvoprint® PET nolite 175 premium
The solvoprint® PET nolite 175 premium is a 175 µm satin white polyester film with a silver reverse side. It has a first-class finish and virtually no side curl. Printable with (eco) solvent, latex and UV-curable inks, the PVC-free film is offered as a highly scratch- and tear-resistant premium film in the portfolio. Even the latex inks, which are generally considered to be not so scratch-resistant, find perfect grip on the special coating of the polyester film. So you can save a protection film for certain applications. There are 30 m rolls with widths of 91.4 cm, 106.7 cm and 152.4 cm.
Neschen distributes its quality films in Europe through the network of its subsidiaries, the Filmolux Group, in Germany, France, Italy, Belgium, Netherlands and Luxembourg, and additionally in Switzerland. Sales in the USA are handled by the Richmond-based wholly owned subsidiary Neschen Inc. and its partners. In other countries, you can contact Neschen through distributors. They will be happy to tell you where to find a local dealer, to keep an eye on the novelty.