February 2022
Neschen at the Sign & Print in Stockholm – Innovations for sustainable print media
German coating specialist company Neschen will be presenting sustainable products at the Sign & Print trade fair in Stockholm from April 5 to 7, 2022. As a forum for suppliers from the printing, signage, packaging, and promotion industries, Sign & Print Scandinavia is an important meeting place for representatives of the marketing and advertising industry.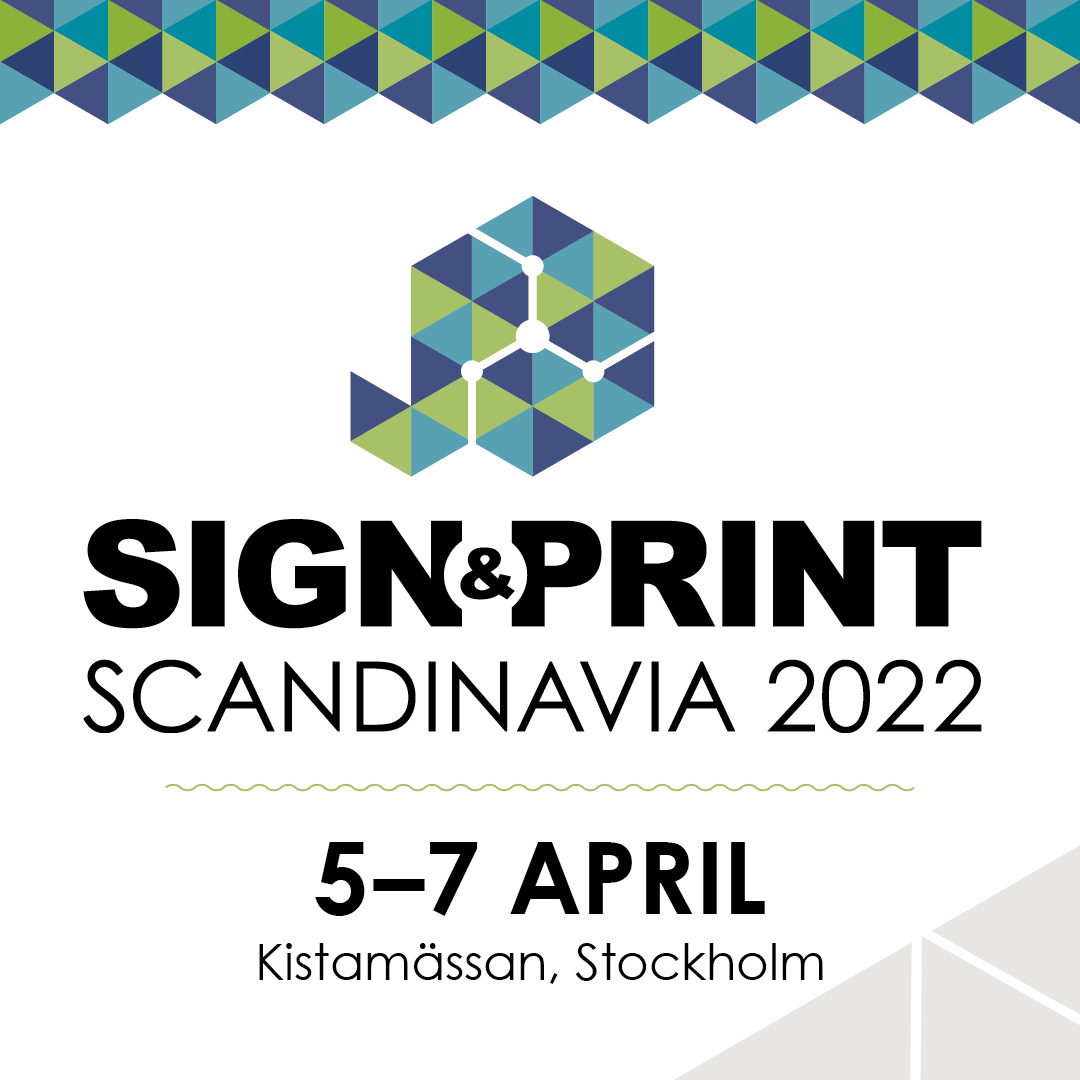 Neschen Coating GmbH – Tradition meets vision
The internationally active traditional company from Lower Saxony specializes in highly innovative printable self-adhesive products and media coatings as well as versatile materials for the graphics industry and book protection. Neschen emphasizes on innovative, sustainable solutions, with a focus on PVC-free materials. The company has thus been a pioneer and role model in the industry for many years and is ideally placed to meet the growing demand for ecologically valuable product alternatives. "We look forward to welcoming interested visitors to our stand to find out more about our product range and learn about our PVC-free innovations. Of course, we are particularly proud of our latest developments in the field of graphic media," says Richard Bachora, Head of Sales Graphics at Neschen GmbH.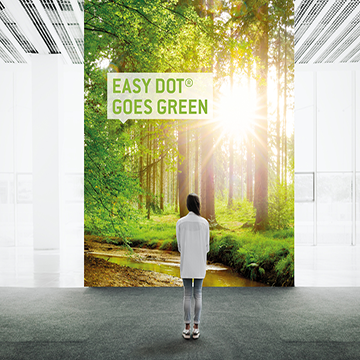 Product innovations: Environmentally friendly and uncomplicated
The latest product innovations include the versatile self-adhesive furniture film "easySTYLE", which can be used to create several, high-quality, and scratch-resistant looks with uncomplicated handling, and the green alternative to the classic "easy dot®" made of polyester. Thanks to greater rigidity, the easy dot® PET matt L-UV film also enables a forty percent material saving, which means that you can significantly reduce waste volumes. It is coated with a solvent-free and water-based adhesive. This allows customers to further reduce their carbon footprint with a slight change in their work routine. Neschen GREEN WALL wallpapers, on the other hand, are PVC- and solvent-free, easy to process, and can be printed individually. This makes them suitable as an environmentally friendly alternative in the field of large format printing media for the design of stores, office buildings, exhibition stands, hotels, or private homes.

"The trade show will be an excellent opportunity to meet our Scandinavian customers in person again finally. We are looking forward to an informative exchange, and in this course, we would also like to find out about the local market and its current needs," Managing Director Andreas Mertens is pleased to say.
Neschen Coating presents itself at booth no. C25
Sign & Print, 5-7.4.2022, Stockholm, SWE
More about Sign & Print Stockholm: http://www.signochprint.se