January 2022
Neschen welcomes Intamarket Graphics as new distributor in South Africa
For Neschen Coating GmbH, a leading German manufacturer of self-adhesive media, laminators, and industrial coating solutions, the new year begins with the start of promising cooperation: With Intamarket, a Johannesburg-based, experienced supplier of high-quality equipment for the signage and graphics industry, Neschen has found a distribution partner who shares the company's values and will henceforth represent Neschen laminators on the South African market.

With a history of more than 40 years, the distributor serves customers in neighbouring countries such as Namibia, Botswana, and Zimbabwe, and the South African market. "We combine products from international, renowned manufacturers with excellent service that best meets the business needs of our demanding customers. Neschen's laminators are a welcome addition to our product portfolio," said Intamarket Managing Director Gavin Turner. Neschen's laminators, which feature exceptional precision and high production capacity, offer optimal finishing solutions for enhancing, protecting, and embellishing large-format applications that meet new-generation digital printing standards.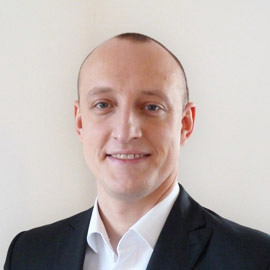 Richard Bachora, Head of Sales Graphics at Neschen, is excited to kick off 2022 with the promising new partnership with Intamarket. "Especially the customer-oriented company philosophy lived by Gavin Turner, coupled with high-quality standards for the products offered, appeals to us very much and makes us look forward to the joint future with great expectation," says Bachora.
For more information on Intamarket Graphics:
http://intamarket-graphics.co.za