August 2023
A glamourous interior in a karaoke bar adds to great entertainment
When you are looking for a good time, you are sure to find it at the karaoke bar. The stylish interior, delicious drinks, and karaoke make for great evening entertainment.
The mood inside the bar is set by a glamorous interior featuring chandeliers, polished floors in black and white, and beautiful wall designs. The latter featuring Neschen's wallpaper lite smooth. A company created the eye-catching designs. Neschen's wallpaper LITE smooth is a high-quality all-purpose solution. It is a top alternative to low-cost vinyl wallpapers. This printable wallpaper is ideal for (eco-) solvent, latex, and UV inks. With its photorealistic print quality, matte finish and high opacity, Neschen wallpaper lite smooth creates high-quality results. Thanks to excellent scratch resistance (depending on the inks used) as well as a wash- and brush-resistant surface, the wallpaper is perfectly suited for places like bars, restaurants, and malls.
This line is also available with the texture "Sand".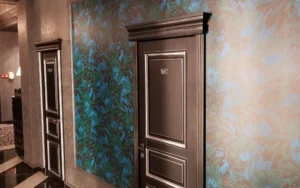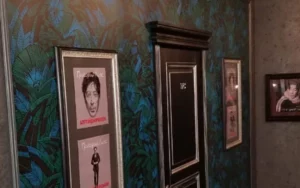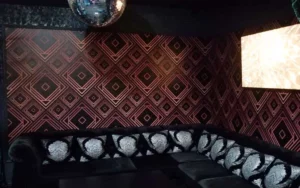 Project: Karaoke Bar
Product: Neschen wallpaper LITE smooth