Graphics for Social Distancing
Communicate your messages to the public, while keeping your staff safe: Neschen media are the ideal material to communicate messages at the point of contact. Floor and window graphics can be used in supermarkets, banks, reception areas and medical offices. Get the message across fast and easy.
Stickers at the POS inform customers about current regulations and rules of conduct. Easy to apply with
easy dot technology and removable without residue.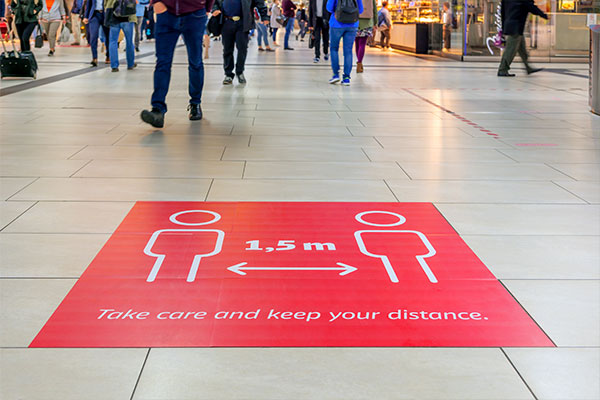 Guide your customers from the entrance, through the store, to the checkout, and finally separately to the exit. With antislip floor stickers and tapes from Neschen, you offer your customers a safe journey through your store.
On or behind glass, these stickers immediately catch the eye. In entrance areas and shop windows, warnings are perfectly placed and easy to apply using easy dot® technology. The best choice for repositionable messages is our window-grip ultra clear or white.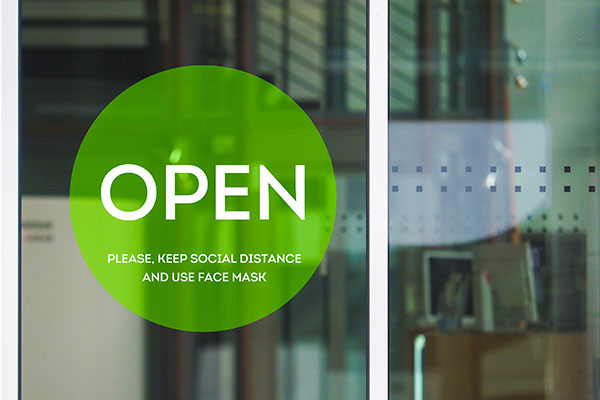 Neschen floor graphics and adhesive media can be used to communicate important information, including:
New store opening hours
Information about social distancing guidelines
Health and safety advice like hand washing
Payment instructions, including contactless payments

Updated and new messages can be easily applied and removed/replaced by store staff.
For samples and orders, contact our customer service,
we are happy to assist you.