September 2022
Neschen presents sustainable solutions at Printing United 2022 in Las Vegas
From October 19-21, 2022, Neschen Inc, US subsidiary of Neschen Coating GmbH, will be present with new sustainable innovations in the field of printing media at the Printing United trade show in Las Vegas (booth no. C7347).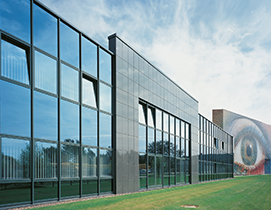 Neschen: A specialist company with tradition and vision
Neschen has over 130 years of company history and is a pioneer in the production of versatile self-adhesive products, as well as media coatings. The company is dedicated to the further development of specific product innovations for a wide range of industries. "In general, we focus on sustainable, PVC-free products and consistently gear our production towards this," describes Andreas Mertens, Managing Director of Neschen Coating GmbH.
"The Forest" – Neschen's green world at Printing United
Inspired by nature and its raw materials, which go into the manufacture of sustainable Neschen products, the trade fair team will welcome its visitors to a green world. The walls of the booth are designed exclusively with PVC-free different Neschen printing media. At Printing United, Neschen Inc. will place the presentation focus on laminators in addition to new ecological print media. Darren Speizer, Managing Director of Neschen Inc, is excited to attend the show in Las Vegas, not only because of the opportunity to meet with customers and colleagues in the industry, but also because interested parties can really experience our sustainable product portfolio with its special visual and tactile characteristics here.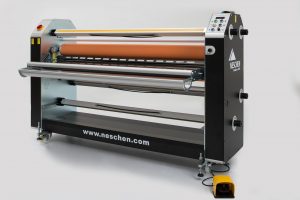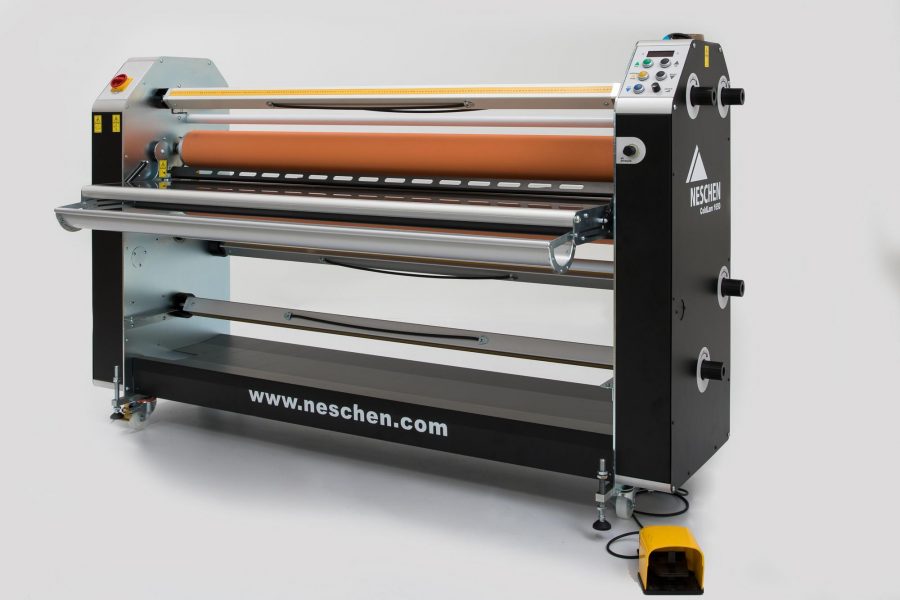 Smooth Finish, LLC: a strong partner for the laminator sector
As a manufacturer of high-quality professional laminators, Neschen has an experienced partner in Smooth Finish, which is responsible for the technical support and distribution of this business unit for the US market. The renowned company is an ideal contact for all users who require protection and finishing of print products with high-quality laminators. At Printing United, Smooth Finish, LLC will be presenting itself together with the Neschen Inc. team. Customers and interested visitors will be able to see the highly versatile HotLam 1650 TH live at the booth.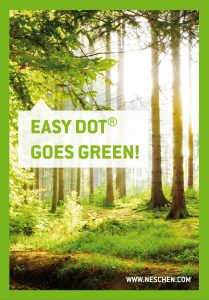 Focus on sustainability: the PVC-free easy dot® family
Neschen will use the trade show to introduce new, more sustainable print media. There is growth in the easy dot® product family: With the new easy dot® PET matt L-UV, Neschen offers its customers a polyester film with higher stiffness that enables significant material savings compared to PVC films while maintaining the same feeling. With easy dot® PET transparent L-UV, Neschen offers an ultra-transparent solution for "green" glass surface design. Thanks to the water-based easy dot® adhesive and the PVC-free substrate, the easy dot® film is also a sustainable product in other respects. In processing, it also exhibits virtually no shrinkage, has a particularly homogeneous surface and delivers photo-realistic printing results with UV and latex inks.
Further information at: www.neschen.com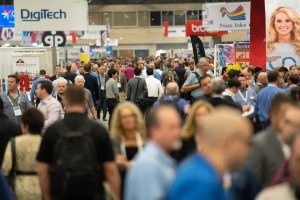 Printing United:
October 19-21, 2022
Las Vegas, USA
Neschen Inc: Booth No. C7347