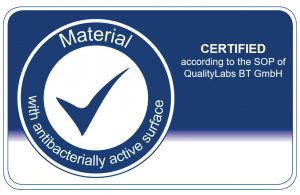 Protect your books with a hygiene concept and antibacterial book protection films
(according to ISO 22196)
Book protection films have many advantages: In addition to protecting against damage, the books' covers are easy to clean and resistant to a wide range of cleaning agents and solvents. The easy-to-clean covers are a big advantage for libraries and any other location where books are handled by many people. This also applies to disinfection.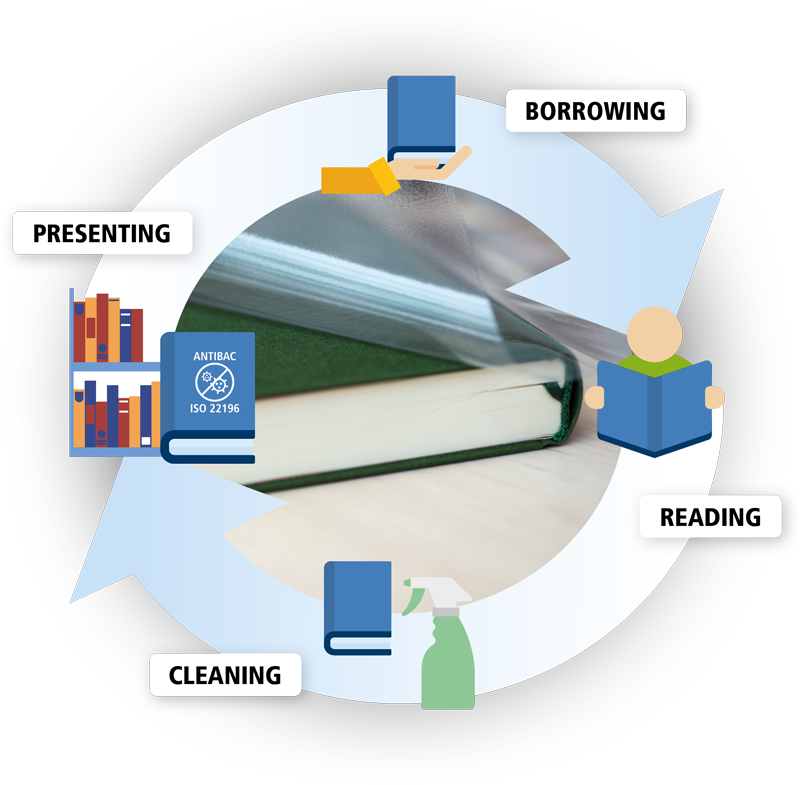 SAFETY FOR YOU AND YOUR CLIENTS
An essential component of a safe hygiene concept for book rental is the nature of the film itself. Many of the Neschen book protection films have an antibacterial effect. We had this tested and proofed by an independent testing institute according to ISO 22196. After 24 hours, 99.9% of all bacteria on the protection film have been eliminated.
We recommend a strict hygiene approach due to the Covid 19 pandemic. After cleaning, and an additional 1-day quarantine, a book with Neschen antibacterial film can be returned to the rental shop without any risk. A safe concept for the reader and the lender.
More information about hygiene concepts and disinfection in our blog!
OUR BOOK PROTECTION FILMS WITH ANTIBACTERIAL EFFECT ACCORDING TO ISO 22196
FILMOLUX®
The standard for smooth surfaces
❚ 70 μm PVC
❚ crystal-clear and glossy
❚ reduced initial adhesion
FILMOLUX® 900
Phthalate-free book protection film
❚ 90 μm phthalate-free PVC
❚ crystal-clear and glossy
❚ reduced initial adhesion
FILMOLUX® SOFT
For very easy bubble-free application
❚ 70 μm PVC
❚ crystal-clear and glossy
❚ reduced initial adhesion
FILMOLUX® SOFT PP
For an easy and environmentally friendly application
❚ 80 μm PP
❚ crystal-clear and glossy
❚ reduced initial adhesion
FILMOLUX® SOFT ORGANIC
Eco-friendly and organic made from sugar cane
and very easy bubble-free application
❚ 90 μm bio-based PE
❚ crystal-clear and glossy
❚ reduced initial adhesion
FILMOLUX® LIBRE ORGANIC
Green and organic made from sugar cane
❚ 90 μm bio-based PE
❚ crystal-clear and glossy
❚ reduced initial adhesion
FILMOLUX® 609
Our allrounder for almost all book covers
❚ 70 μm PVC
❚ crystal-clear and glossy
❚ high initial adhesion
FILMOLUX® 610
Our allrounder with extra strong adhesive
❚ 70 μm PVC
❚ crystal-clear and glossy
❚ extra strong initial adhesion
FILMOLUX® 909
Phthalate-free book protection film
❚ 90 μm phthalate-free PVC
❚ crystal-clear and glossy
❚ high initial adhesion
FILMOLUX® LIBRE
Our environmentally friendly PP book protection film
❚ 80 μm PP
❚ crystal-clear and glossy
❚ high initial adhesion
Product Overview – Hygienic book protection